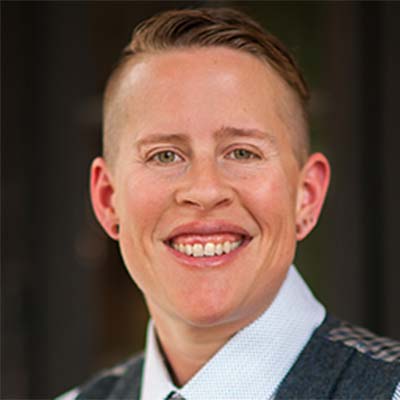 Eli Coston, Ph.D.
Assistant Professor
About
Eli Coston, Ph.D., is an activist-scholar who received their doctorate in sociology from Stony Brook University, specializing in criminology, gender and sexuality and race and ethnicity. Their research examines how the intersections of race, class and gender create differing experiences of marginalization and oppression for people who are LGBTQ.
Coston's research focuses, generally, on the politics of visibility and identity. The largest project to come out of this focus is on anti-LGBTQ hate violence—specifically, how structural visibility from LGBTQ public policy decisions impact rates of violence and how further marginalization due to race, class and gender create differing experiences for victimization. You can find this work in Violence and Victims.
A second central issue that emerged from this work was the urgent need for better data on anti-LGBTQ hate crimes. Over half of all anti-LGBTQ hate crimes go unreported to the police, and even fewer victims seek help from medical institutions or community organizations. Thus, identifying victims who forgo traditional routes of reporting and help seeking is essential to understanding patterns of hate crime victimization more broadly.
Coston is also actively involved in a community engaged research project aimed at increasing transparency and accountability in the Richmond Police Department. The Richmond Transparency and Accountability Project (RTAP) was formed as a response to community-driven requests for data regarding policing in Richmond. Specifically, RTAP is examining racial inequality as it relates to citizen complaints, police stops, use of force and arrest data. Coston's role in this project has been to analyze the publicly available RPD data for racial disparities, prepare policy briefs regarding the findings of those analyses and to make recommendations regarding future data collection and release efforts.
Coston's involvement in this and other social justice work informs their research agenda by putting them in direct contact with those most impacted by the systems of oppression they research. You can find out more about their work on their personal website.