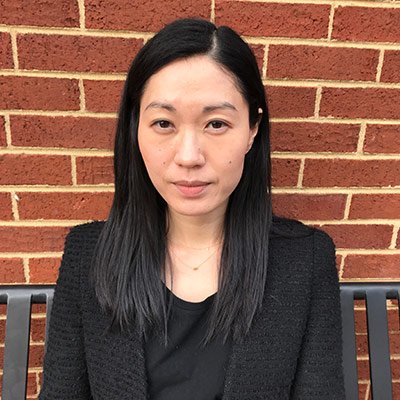 Jennifer Rhee, Ph.D.,
Faculty Affiliate
(804) 827-8332
Hibbs Hall, 900 Park Ave., room 332
Education
Ph.D., Program in Literature, Duke University
B.A., English, Princeton University
Research Interests
In her research, Rhee analyzes artificial intelligence and robotics technologies in relation to race, gender, and labor. More specifically, she examines the different visions of humanness that shape AI technologies and bring these technologies into conversation with theorizations of AI in speculative fiction and art. Her scholarship and teaching are in the areas of speculative fiction studies, literature and science, feminist science and technology studies, critical AI studies, and ecocritical media studies.
Rhee regularly teach courses on speculative fiction and contemporary American literature, as well as ENGL 301 (Introduction to the English Major). Rhee welcomes working with graduate students interested in studying speculative fiction, exploring connections between literary works and science and technology, and analyzing AI technologies using humanities methods and perspectives.
More Information
Jennifer Rhee's faculty page (VCU Department of English)